TrustedQA, Inc. (TQA) Appoints New Chief Growth Officer of Federal Business
Published on June 28, 2021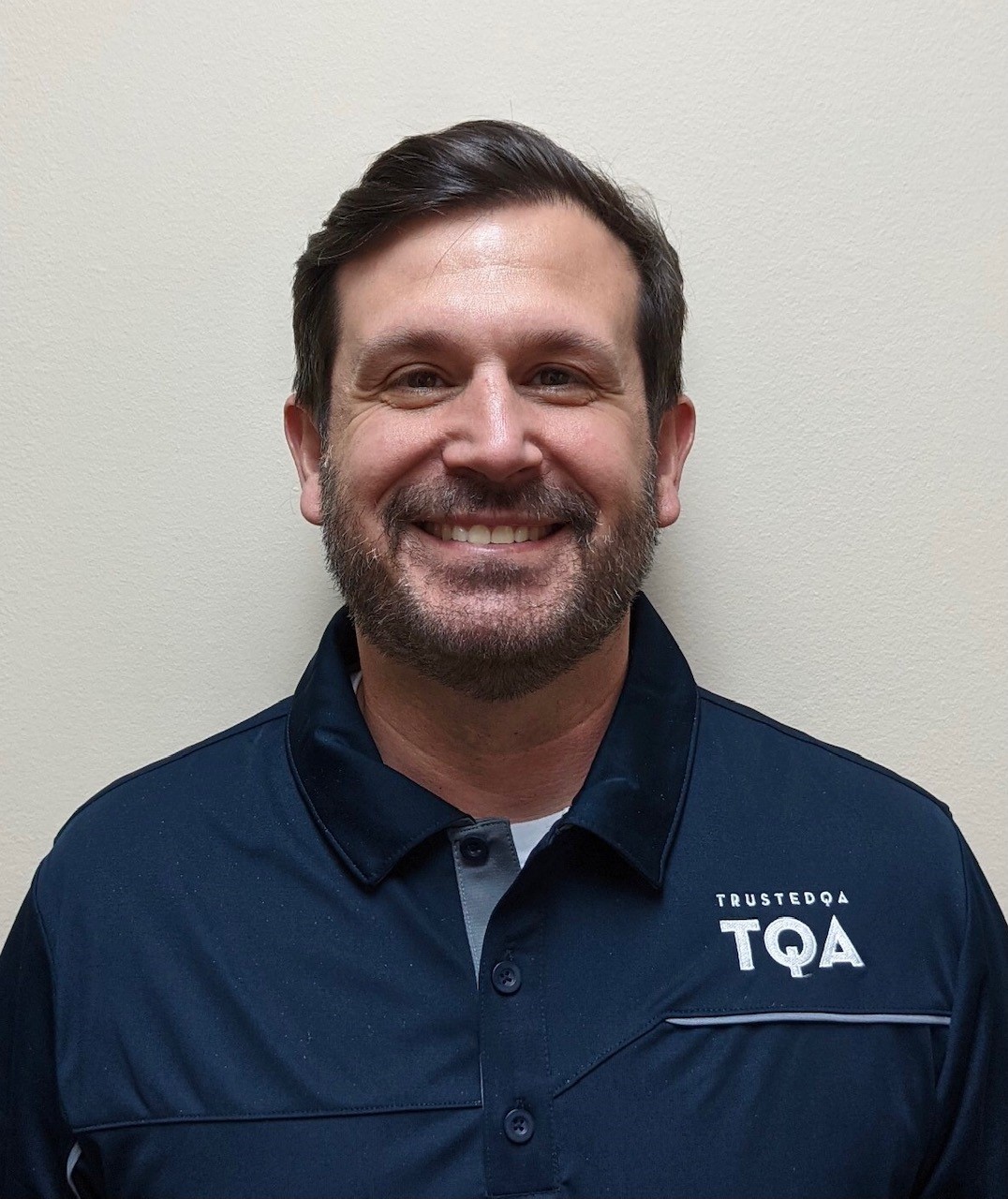 TrustedQA, Inc. (TQA), a steadily growing software engineering solutions and professional services firm founded in 1988, announced on Monday, June 21st, that Perry Townsend has joined the TQA Senior Leadership team as Chief Growth Officer (CGO) of Federal Business. The CGO is a newly created position that will focus on revenue generation and business development efforts within Federal/DoD markets. Perry will play a critical role in federal business innovation and strategy, serve as a key thought partner to lead/mentor/train our outstanding team of growth professionals, and play an essential role on the Executive Leadership Team.
In a statement from Neil Moyer, President & CEO, "Our strategy at the start of 2019 was to build up our full-time engineering staff, particularly those whom we could align with long-term programs. The goal in doing so was to increase our corporate capabilities, provide growth opportunities for our employees, and expand our team of highly competent technical staff in pursuit of solving challenges for our customers. We are humbled to state that we have successfully executed this strategy, as proven by our over 160% organic increase in full-time software engineering staff.
Perry has been a customer and partner of ours since 2004. We could not think of a more qualified individual to lead our organization's continued growth. This growth represents greater opportunities for our employees to innovate and grow within their careers while simultaneously increasing our capabilities to deliver modernized software solutions to our warfighters and customers. It is an honor to have Perry join our team. We are confident that with his help, TQA can scale to new heights."
Perry most recently served as Strategic Capture Manager for CACI. He was responsible for developing and executing the overall business capture strategy for new and re-compete business valued at $75M or higher. During his last two years in this role, Perry successfully led the capture of over $500M in valued contracts within the US Air Force and US Army. Perry's unique experience and education align him perfectly as a "triple threat" individual that TQA was seeking in the new CGO leadership role. These are individuals who can win, deliver, and grow the work. Perry's background includes six years serving the United States Marine Corps as a Communications Officer, a Bachelor's degree from the United States Naval Academy, Master's degrees in Computer Information Systems and Business Administration, five years of Systems Engineering in DoD Civil Service, and the last seventeen years in business development, capture and management of large-scale mission-critical DoD systems.
Perry commented, "I am excited to join TrustedQA and help grow the company into a Small Business prime contractor of choice for customers and employees. TrustedQA's culture and capabilities make this an excellent opportunity to support and drive continued growth. I am grateful to be part of this trustworthy, highly capable, and customer-focused company."
⟵ back