Delivering Quality Software at the Speed of Relevance
TrustedQA (TQA) has over 30 years of expertise in Quality Engineering. Our proven processes integrate into DevSecOps pipelines and increase overall software quality by focusing on where and how testing should be executed. We do not practice "automation only" as this could lead to focusing efforts towards automation rather than overall quality. By implementing our processes, you can expect an increase in test coverage, a more scalable framework to align with modernization efforts, a reduction in test execution time, a reduction in test automation backlogs, and of course, an increase in overall quality of your software products. Our goal is to provide a framework so easy to use and scale that you will not need our support anymore!
By the Numbers
An average of 82% more tests are executed per release through our implementations and CI/CD pipeline integrations.
Our processes, tools and frameworks result in a 90% faster regression execution time on average.
Our processes result in a75% reduction in high-priority bugs released into production.
We focus on allowing domain experts and Manal Testers to produce automated Test Cases, resulting in automated test creation at a 2x rate.
Over the last 5 years, we have executed and maintained over 500K test cases across both Federal and Commercial Customers covering all aspects of the quality wheel below. (And we're still counting!)
The Quality Wheel of Fortune



**We integrate real-time reporting within each step of the wheel through applications such as Rocket.Chat, Slack and Teams.

Unit - Testing the functionality of individual units of code. This is primarily done by Developers but can also be implemented by TQA's experts.

SAST - We have a security first mind set. We implement continuous Static Automated Security Testing (SAST) within every framework we build.  

Smoke - After each build, we execute deliberate test cases, as a subset of the test plan, to ensure basic functionality.

Functional - We test all units of functionality within their own scope. 

Integration - We bring all aspects of the software together and test the interfaces to ensure functionality between components.

End-to-End (E2E) - The most time consuming, and most flakey part of testing. We execute full end-to-end tests just as a user would use the system. We only build automation into this step if the system under test is stable not subject to extensive change.


Our Process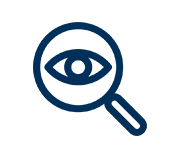 Exploration
TQA will explore your environment and gather information from current system requirements, documentation, infrastructure (on-prem vs. cloud, virtualization) and infrastructure deployment methodologies, SDLC processes and methodologies, test environment methodology, and existing tooling for requirements management and project management. We will establish key personnel to interview for likes/dislikes of current Software Development methodology and where Quality Engineering may have the most benefit. Lastly, we will gather budgetary requirements and establish staff skill level.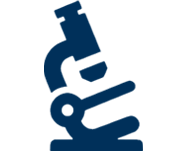 Research
Through the data gathered in the exploration phase, we will look for new methods or modifications to current methods to alleviate the Quality Engineering pain points to best support your desired speed of delivery. We will define the best mix of automation and manual testing with specific requirements identified accordingly. We will identify automation frameworks that work inside the budget and skill level of the staff as well as identify manual tests that can be automated and automated tests that can be optimized.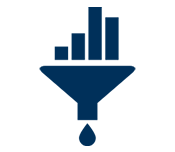 Refinement
This is a key, fundamental, and flexible (to support Agile and DevOps teams) part of our process to allow for Quality Engineering within DevSecOps environments. We will work directly with the customer, as they know the operational aspects of their system best, to help determine focus areas for automation and manual efforts. Automation is not the end all be all and it can in fact distract from truly focusing on quality. Having the expertise and experience to determine time vs. value in terms of implementation of Quality Engineer practices, both Automation and Manual, is where TQA shines.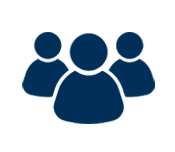 Organization
Upon refinement, TQA will break down tasking and plan the work to establish Testing processes and identify the correct personnel to implement the tasking. This will consist of assigning tasking to appropriately skilled team members, whether TQA or customer provided personnel. Though TQA prefers Open Source tooling for portability, some customers environments may require licensing which we will work with the customer to acquire prior to implementation. All aspects will be documented in appropriate Program Management tooling for transparency with the customer.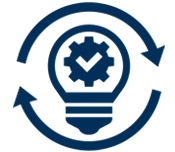 Implementation
This is where the magic happens! We will ingest the work breakdown defined in the organization phase and start implementing our testing processes, test steps, cases and plans, and automation framework, either independently or with your team. To stay true to Agile and/or DevOps environments, it's instrumental that we embed ourselves within the development teams for shortened feedback loops and adaptability. This framework will be built for scalability and useability that best suits the Software and Product teams' skill sets and future plans.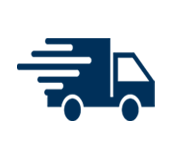 Delivery
We will either deliver our suggested Quality Engineering process for you to integrate or have us integrate within your environment, and/or a robust Automation framework as per the scope of the initial refinement. Again, our automation frameworks will be built alongside of the Product teams but will take some initial coding to be built appropriately. Upon completion of the initial phase, we will deliver and integrate the framework into development pipelines. At this point, additional test cases and test steps can be built into the framework and executed through the pipeline.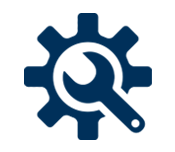 Maintenance
Our goal is to not only build a robust Quality Engineering framework, inclusive of Automation and Manual testing, but to also train and teach your team on how it was built to be maintained without our support. That is not to say that we will leave you high and dry, but rather ensure your team has the knowledge and tools to operate without TQA's help. If the framework is built out right, Quality Engineers should only be needed to test new functionality and features.
Download TQA's Proven Automation Process for a one page synopsis of the above!