Northrop Grumman 2013 "Information Systems Supplier Excellence Award"
Published on December 6, 2013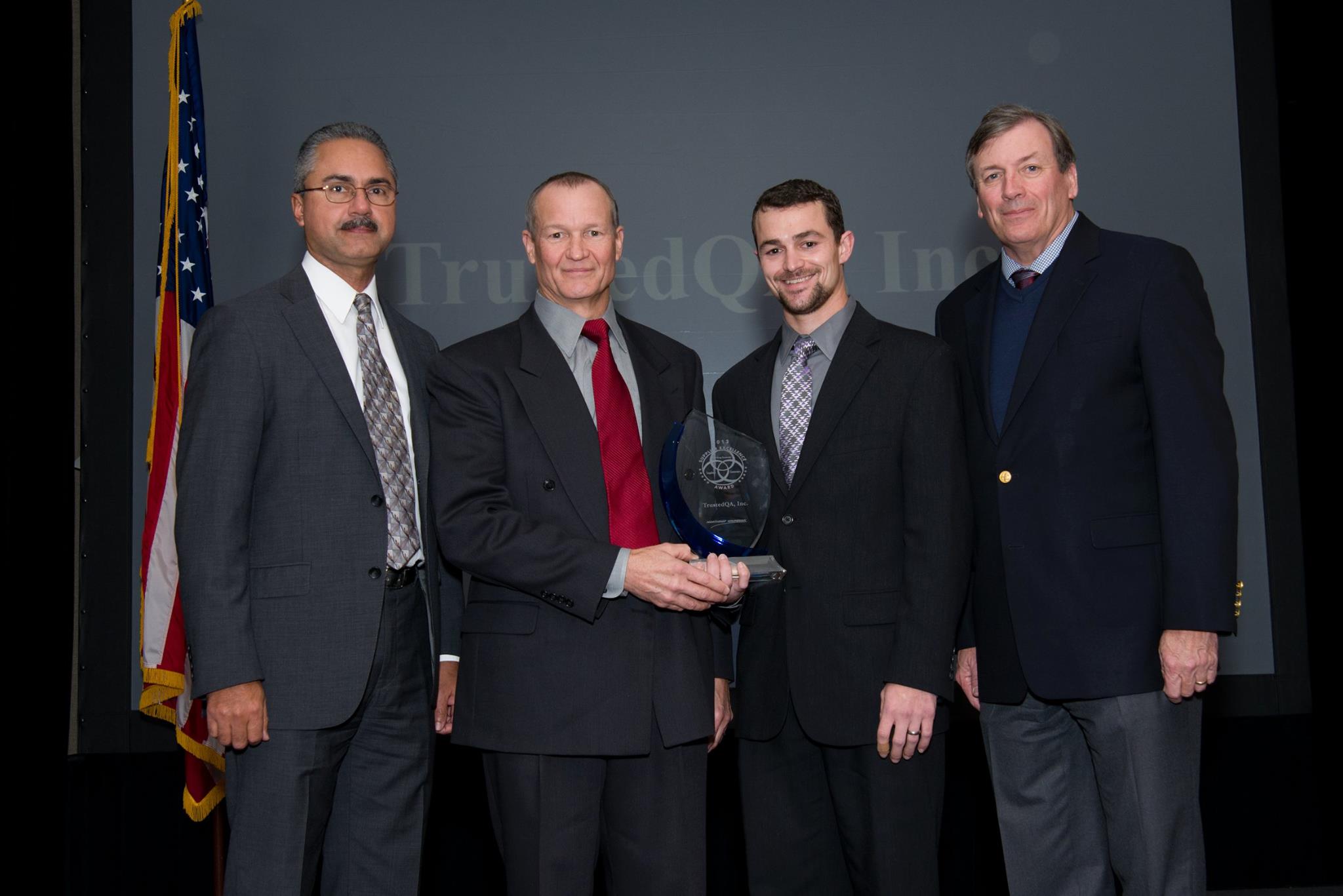 TrustedQA was recently honored by Northrop Grumman Information Systems (NGIS) as a top-performing supplier whose technical innovations, quality services, and outstanding performance significantly benefit Northrop Grumman and its government and commercial customers.
Northrop Grumman presented the 2013 Supplier Excellence Award at the McLean Hilton in McLean, VA on December 5, 2013. The Supplier Recognition Program recognizes and incentivizes suppliers to continuously provide outstanding support to the company and the sector. Each company, selected from more than 5,000 Information Systems sector suppliers, was evaluated on five categories: schedule, management, technical, financial, and quality. TrustedQA was amongst only 24 companies that qualified for this year's award.
"Receiving this very prestigious award from Northrop Grumman is such an honor. It not only represents our commitment to Northrop Grumman, but their commitment to their suppliers. We are humbled and very proud of this award and vow to continue providing the highest level of services to Northrop Grumman, and more importantly to the warfighter. This recognition is greatly appreciated and will be proudly displayed" said Neil Moyer, Executive Vice President of TrustedQA, Inc.
TrustedQA, Inc. has provided Quality/Information Assurance, Software/Systems Testing, and Configuration/Release Management services to both commercial and government clients since 1988. Visit www.TrustedQA.com for more information.
⟵ back